Paul Radspinner, MBA, Founder, President & CEO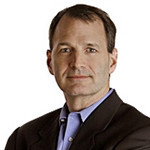 Mr. Radspinner has over 15 years of experience in management roles overseeing international pharmaceutical operations, marketing and business development with Eli Lilly and Company and the Wisconsin Alumni Research Foundation (WARF) where he managed its pharmaceuticals portfolio including its most profitable and important therapeutic area- vitamin D analogs. Most recently, Mr. Radspinner took on the role of Vice President of Business Development for Deltanoid Pharmaceuticals, Inc., a Madison based biopharmaceutical company. Mr. Radspinner holds a B.A. from Wabash College and an MBA from the Kellogg Graduate School of Management at Northwestern University.
Get Connected with Paul
Pamuk Bilsel, PhD, Chief Scientific Officer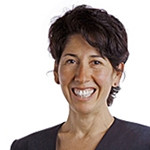 Dr. Bilsel brings nearly 15 years of corporate biotechnology and management experience in vaccine research against infectious diseases. Prior to joining FluGen, she was involved in developing DNA vaccines based on cell mediated immunity against influenza and malaria at Pharmexa-Epimmune where she served as Director of Molecular Biology.
At Pentamer Pharmaceuticals, a San Diego start-up venture, she worked on subunit vaccines against respiratory syncitial virus using virus-like particle technology. Preceding that Dr. Bilsel worked at Aviron generating live attenuated influenza vaccine strains in addition to studies with the cold-adapted influenza vaccine which was eventually launched as MedImmune's FluMist®.
Dr Bilsel received her Ph.D. in Cell and Molecular Biology from the University of Nevada, Reno and did her post-doctoral training at St. Jude Children's Research Hospital with Dr. Kawaoka.
Get LinkedIn with Pamuk
Renee Herber, B.S., Vice President R&D Operations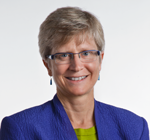 Ms. Herber draws on more than 14 years of experience in the biotechnology sector with emphasis on development of vaccines and early phase medical devices. Her resume includes time spent at PowderJect Vaccines where she served as Study Director of Preclinical Toxicology for development of a needle-free delivery system for DNA-based vaccines.  Most recently she was Program Director at Platypus Technologies where her efforts led to commercialization of 11 new products for the life science market. Ms. Herber received her BS in Chemistry from Clarke College.
Get LinkedIn with Renee